SERENA DEANGELO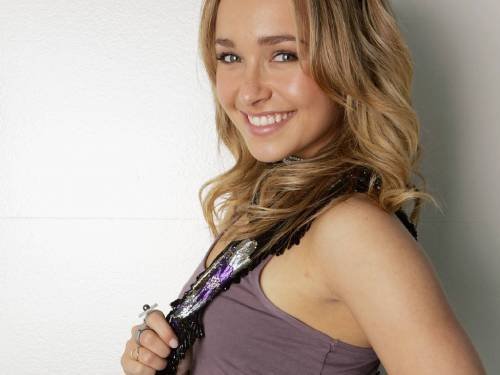 Name:
Serena Estelle Deangelo
Age:
As Angels do not age, she bares the semblance of a human at the age of 16.
Family History:
Angel created by The Creator. He is the closest person she has to a father and views him as such. While she does not have siblings per say, she is the little sister to the other Star Angels. *See Below*
Character History:
Serena Estelle Deangelo was created with the stars, of the stars, and on the longest night at the start of all things, later to be given the 'birthday' of December 21. One of the youngest of her kind, the Angels of the Stars or Star Angels, she was given the gift of music as well as being hand picked and trained to be a guardian. There was something about her that was different right from the off. Serena, has always been the curious one and that often lead her into some troublesome spots, but her training and wisdom could always help her out whenever she needed them. Sent to earth to help guard and protect the innocents on the world from things dark and evil, Serena quickly found that it was a blessing in disguise to not be guardian to any one person. Instead, she is one of the few Angels that is allowed to guard and protect many as the time for it arises. Her gifts in combat suit her well, and she rarely is summoned back home as she is better suited for work on earth.
Her creator fashioned her that way for a reason. He wanted one to be different. Not completely like the others, and Serena was blessed with the fortune of being selected as that special one. The creator wanted her strong and gentle in a harmonious dance of balance. Giving her the gift of music and guardianship brought about the yin and yang that he sought for her. Serena Deangelo has not disappointed. Being able to pick any form of music she wished, Serena chose the piano as well as voice which the creator gladly gave her, much to the confusion of the others like her. Only a very small handful of times has there been an Angel gifted with music and guardianship. Serena was made to be unique among so many.
Physical Description:
Serena stands about 5'5" with medium blonde hair and light blue to soft grey eyes. Thanks to her training to be a guardian, she is both lean but well toned. Her wings, when visible, are a soft grey, almost silver in color. She does not always sport her wings, and when not shown, they take the form of a tattoo of wings in between her shoulder blades. When she chooses for them to be seen, her tattoo will glow and her wings appear with the ink no where to be seen. When 'putting them away', they shift back into her tattoo. To many, her tattoo is simply that, but to those that know her, they know it stands for so much more.
Personality:
Serena is both highly curious of things that strike her interest as well as having a weakness for things that are shrouded in mystery. Always the kind hearted one, Serena holds a tender spot in her heart when kindness is returned. Too often, she has found, that when it is given, sometimes it's rare to return. Not overly quick to temper, Serena finds it difficult to witness the cruelties of the world, often feeling what those harmed feel. She takes her job as a guardian very seriously as she is one who can make a difference in the world she sees. Unique from the moment of her creation, Serena has always been the different one, unafraid to walk to the beat of her own drummer, the tempo of her own heart. The creator made her that way for a reason that is still shrouded in mystery to this day…
Likes:
Candlelight, Books, Music, Gentle rain
Dislikes:
Pain and Suffering of any kind (seen or felt), Hatred and Cruelty, Close-minded and Close-eyed people, Those who simply give up
Strengths:
Skilled in both combat, music, and her light powers, Loyal, Painfully Kind, An Excellent Listener, Wise Beyond Her Years
Weaknesses:
Seeing innocents harmed or killed and she is powerless to do anything about it, The mysterious and dangerous,
Kind words or actions, Belief that no one is completely lost to the darkness in the world
Quirks:
Curious and Any combination of the following when in thought or studying someone or something: Head tilt, twirling hair, or biting lip lightly
What species is you character?
Angel